You may be familiar with the current reputation of web3, but are you up to date on the advantages of distributed ledgers applied in the real world? Join us for a deeper dive into how companies are using this innovative technology today. After hearing these use cases, you'll quickly learn there's more to web3 than just JPEGS of apes.
---
Speaker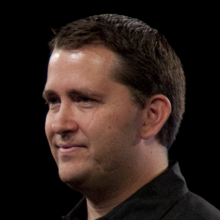 Richard Bair
VP of Software Engineering @Hedera
Richard is a hands-on leader with a broad set of skills and experiences in computing. He has worked as an Architect on the Java Platform, designing numerous client APIs and presenting at numerous technical conferences. He is an experienced cloud architect for both PaaS and SaaS services and loves building incredible systems, performance, and stability. He has also been an entrepreneur both within and without computing. In his free time, Richard loves backpacking, camping, and watching his kids grow.
Read more
Digital Giveaway
Session Sponsored By

The Hedera network is the most used, sustainable, enterprise-grade public ledger for the decentralized economy.