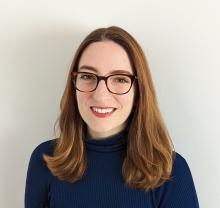 Speaker: Alexandra Sunderland
She / her / hers
Senior Engineering Manager @fellowapp
Alexandra Sunderland is an engineering leader with over a decade of experience working in both hybrid and remote roles, at companies ranging from 10-person startups to public corporations. She is currently a Senior Engineering Manager at Fellow.app, where she is helping to build the future of work. She prides herself on building emotionally-intelligent processes for teams, and sharing her knowledge of management through conference talks and written works. Alexandra is also the author of the book "Remote Engineering Management", the guide for empathetic and people-first management in a remote world.
Find Alexandra Sunderland at:
Session
One of the most difficult challenges to overcome in a hybrid or remote work environment is the lack of social connection between team members—and worse, the often insufficient time that managers spend individually with their reports.
Read more
Session
The panelists have all been part of organizations that have fully embraced hybrid or remote work, and some were leading that charge. The question is, how do we go back to work next week and start making real changes for the better?
Read more