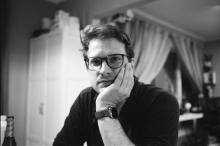 Speaker: Alex Strachan
He / him / his
Staff Software Engineer, Performance & Architecture @Rippling
Alex is a Staff Software Engineer working on Rippling's regional cell-based architecture and next generation identity framework.
Prior to joining Rippling he's tackled a number of problems from scaling Lob's print and mail API to handle the volume from Fortune 100 customers to helping Minted re-model their products to 1000x reduce the client data  requirements.  His expertise lies in building engineering solutions to unlock business scale; both in the human and technical domains.
Outside work, Alex is the Principal Horn of the Oakland Civic Orchestra and is an avid photographer. He lives in San Francisco with his wife, large dog and larger still collection of musical instruments.
Find Alex Strachan at:
Session
Making your app multi-cell/multi-region can have a number of benefits in compliance, scaling and even marketability. There are a number of challenges, from cross-region access and trust to defining sources of truth across the globe.
We'll focus on:
Read more