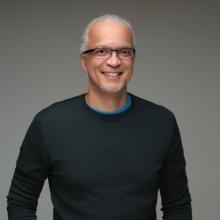 Speaker: Chris Richardson
He / him / his
Creator of microservices.io, Java Champion, & Core Microservices Thoughtleader
Chris is a software architect and serial entrepreneur. He is a Java Champion, a JavaOne rock star and the author of POJOs in Action, which describes how to build enterprise Java applications with frameworks such as Spring and Hibernate. Chris was also the founder of the original CloudFoundry.com, an early Java PaaS for Amazon EC2.
Today, he is a recognized thought leader in microservices and speaks regularly at international conferences. Chris is the creator of Microservices.io, a pattern language for microservices, and is the author of the book Microservices Patterns. He provides microservices consulting and training to organizations that are adopting the microservice architecture and is working on his third startup Eventuate, an application platform for developing transactional microservices.
Find Chris Richardson at:
Session
Dark matter and dark energy are mysterious concepts from astrophysics that are used to explain observations of distant stars and galaxies.
Read more
Session
Microservices improve cognitive load, velocity, isolation, and scalability. They also introduce complexity, increased reliance on the network, observability challenges, and, often, request latency.
Read more