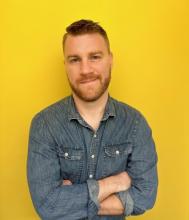 Speaker: Conor Barber
He / him / his
Senior Software Engineer, Infrastructure @Airbyte, Over a Decade of Experience in Data and Infrastructure Engineering, Previously @Apple
Conor Barber is a software engineer at Airbyte, bringing over a decade of experience in data and infrastructure engineering from leading tech companies. Previously at Apple, Conor develops scalable solutions for complex CI/CD processes involved in managing hundreds of connectors and the ELT platform that the connectors run on at Airbyte.
Find Conor Barber at:
Session
This session explores the evolution of infrastructure strategy, focusing on the shift from traditional YAML configurations to pipelines-as-code.
Read more