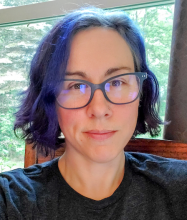 Speaker: Erin Doyle
She / her / hers
Staff Platform Engineer @Lob, with 20+ Years Previously as a Full Stack Engineer and Instructor @Egghead
Erin Doyle is a Staff Platform Engineer @Lob. For the last 20+ years prior she's been working as a Full Stack Engineer with a focus on the Front-End. She's also an instructor for Egghead.io and given talks and workshops focusing on building the best and most accessible experiences for users and developers.
Find Erin Doyle at:
Session
In this talk, Erin Doyle, will walk through her experience with a critical 3-day-long incident.
Read more
Session
Staff+ engineering is a critical role in any high-performing engineering organization. But what does it take to get promoted or get hired into a staff role? What does it take to keep it? Join us for a panel discussion with experienced Staff+ engineers who will share their insights.
Read more