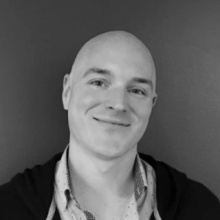 Speaker: Joe Duffy
He / him / his
Founder and CEO @PulumiCorp
Joe Duffy is CEO of Pulumi, a Seattle startup making it easier for teams to program the cloud. Prior to founding Pulumi in 2017, Joe held leadership roles at Microsoft in the Developer Division, Operating Systems Group, and Microsoft Research. Most recently Joe was Director for Engineering and Technical Strategy for Microsoft's developer tools, leading key technical architecture initiatives, in addition to managing the groups building the C#, C++, Visual Basic, and F# languages, IoT, and all Visual Studio IDE, compiler, and static analysis services. Joe initiated efforts to take .NET open source and cross-platform, and was instrumental in Microsoft's overall open source transformation. Joe has over 20 years of professional software experience, has written 2 books, and still loves to code.
Find Joe Duffy at:
Session
Infrastructure as code enables us to automate and manage all sorts of infrastructure, from on-premises virtual machines to cloud resources, and everything in between.
Read more
Session
Join us for a moderated panel from our speakers about the future of languages of Infrastructure, YAML, Infrastructure as Code, and more. We will have an online form for you to fill out questions in advance as you hear the talks throughout the day. 
Read more