Infrastructure as code enables us to automate and manage all sorts of infrastructure, from on-premises virtual machines to cloud resources, and everything in between. Using code, we can codify definitions and processes, rather than performing them manually, ensuring repeatability, scalability, and many of those other "-ilities" we know so well in the software industry.
But alas, there is no single flavor of infrastructure as code. Indeed, there are a dozen well-known tools in this space, each with its own unique benefits. In Infrastructure as Code: Past, Present, Future, we'll discuss why and how IaC came about, where it has gone, and where it is going. We'll look at some of the challenges (and solutions) that we've experienced and how this shapes the future of IaC. After this talk, we'll all be informed and ready to choose the right IaC solution now and for new projects.
---
Speaker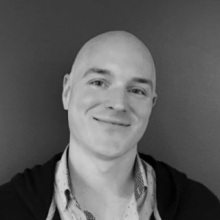 Joe Duffy
Founder and CEO @PulumiCorp
Joe Duffy is CEO of Pulumi, a Seattle startup making it easier for teams to program the cloud. Prior to founding Pulumi in 2017, Joe held leadership roles at Microsoft in the Developer Division, Operating Systems Group, and Microsoft Research. Most recently Joe was Director for Engineering and Technical Strategy for Microsoft's developer tools, leading key technical architecture initiatives, in addition to managing the groups building the C#, C++, Visual Basic, and F# languages, IoT, and all Visual Studio IDE, compiler, and static analysis services. Joe initiated efforts to take .NET open source and cross-platform, and was instrumental in Microsoft's overall open source transformation. Joe has over 20 years of professional software experience, has written 2 books, and still loves to code.
Read more
Find Joe Duffy at: