When talking about Observability in 2022 there is no way around eBPF. However, eBPF is often seen as magic dust that can be sprinkled into infrastructure and magically do anything, when the reality is much more complicated. In this talk, Frederic will walk through eBPF's capabilities, and provide a mental framework that can be used when thinking about eBPF's capabilities. Beyond that Frederic will demonstrate the real-world use of eBPF in next-generation Observability tooling using the open source continuous profiling project Parca and how it complements an existing Observability stack.
---
Speaker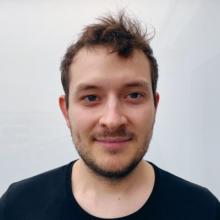 Frederic Branczyk
CEO & Founder @PolarSignalsIO
Frederic is the founder and CEO of Polar Signals. Before founding Polar Signals he was a senior principal engineer and the main architect for all things Observability at Red Hat, which he joined through the CoreOS acquisition. Frederic is a Prometheus and Thanos maintainer as well as until recently was the tech lead for the special interest group for instrumentation in Kubernetes. In a previous life, he was a security researcher working on key management solutions as well as intrusion detection systems. When not working on software Frederic enjoys obsessing over brewing a perfect cup of coffee.
Read more
Find Frederic Branczyk at: