Configuration has become the number one complexity problem to solve in infrastructure and beyond. Configuration is in more places than people imagine. Every part of your tech stack—databases, apps, schemas, services, workflows, policy, models, networking—must be configured. Not only that, there are dependencies between these configurations. With cloud, multi cloud, IoT, and edge computing, the number of things to configure within growing systems has exploded. The consequences of getting configuration wrong have only worsened over time. 
We are in the middle of a major shift where configuration is becoming a first-class citizen across your stack. New engineering roles dedicated to solving configuration problems have emerged: Platform, Site Reliability, Resilience, Observability, Data, "DevOps" and "YAML" engineers all deal with easing configuration toil. There are many tools and approaches that aim to help developers deal with growing configuration complexity: Configuration Management, Infrastructure as Code, GitOps, Policy as Code, and finally, Infrastructure as Data. The industry needs something to unify all these roles, approaches, and challenges, and break down configuration silos. CUE (cuelang.org) does exactly that.  
In this presentation, you will hear:
hard-won insights and experiences of configuration at scale, culminating in the design of CUE,

how configuration can go wrong,

the need for testing and validation,

how CUE is paving the way for a holistic approach to configuration via a language, tooling, and APIs that support a vibrant configuration ecosystem,

where the magic happens for data, schema, validation, and templating, in real-world examples,

how CUE can adapt to existing systems and tooling, allowing for a phased approach to grappling with configuration,

the new generation of projects, companies and technologies adopting CUE,

what the future of Configuration Engineering looks like.
---
Speaker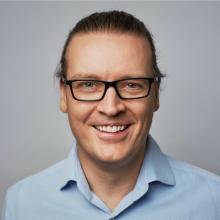 Marcel van Lohuizen
Creator of CUE
Marcel van Lohuizen is a PhD in computer science. He is the co-creator of GCL, was on the founding team of Borg, a long-time member of the Go team and creator of CUE.
Marcel van Lohuizen created the open source CUE project building on 20 years of experience in the natural language processing and cloud configuration space. At Google he was, among other things, a member of the founding Borg team (the inspiration for Kubernetes), where he created the core tooling as well as the Borg Configuration Language (BCL), and a long-time member of the Go team.
Read more