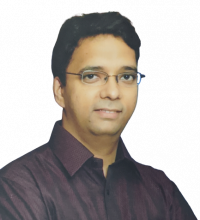 Speaker: Premanand Chandrasekaran
He / him / his
Head of Technology @Thoughtworks
Premanand (Prem) Chandrasekaran is a technology leader and change agent with a solid track record of leading large technology teams and helping businesses deliver mission-critical problems while exhibiting high internal and external quality. In the past two decades, he has had the pleasure of helping a variety of clients and domains ranging from financial services, online retailers, education, and healthcare startups among others. His specialties include technical innovation, architecture, continuous delivery, agile/iterative transformation and employee development. When not fiddling with his trusty laptop, he spends time with his son ripping beyblades, playing video games and analyzing the nuances of cricket.
Find Premanand Chandrasekaran at:
Workshop
Wardley Mapping is a practical approach to constructing a topographical business map that directs business decisions.
Workshop
While the IT industry prides itself on being at the very bleeding edge of technology, it also oversees a relatively high proportion of projects that fail outright or do not meet their originally intended goals for one reason or another.
Workshop
Team Topologies is an organizational design practice that keeps software healthy and evolvable for optimized engineering culture and promised outcomes.
This workshop introduces nine steps of running Team Topologies that help engineering leaders