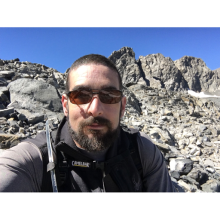 Speaker: Tal Garfinkel
He / him / his
Research Scientist @UC San Diego
Tal Garfinkel is a researcher whose work focuses on systems and security. He is the author of 31 papers, and 11 patents, and his work has been recognized with numerous awards, including the 2019 NDSS test-of-time award, for the development of virtual machine introspection, and the 2022 IEEE Cybersecurity Practice Award. Tal received his Ph.D ('10), from Stanford University. And spent nearly a decade with VMware during and after his PhD.
Find Tal Garfinkel at:
Session
We have reached the limits of traditional hardware based isolation technologies such as  virtual machines, containers, and processes.
Read more