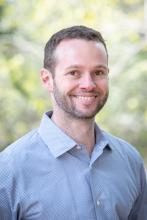 Speaker: Travis McPeak
Founder and CEO @ResourcelyInc, previously @Netflix & @Databricks
Travis is a security leader with over a decade of experience spanning application and cloud security. He enjoys building scalable security teams that empower developers by making security automatic and easy. Travis is a founder and CEO at Resourcely and previously led teams and projects at large cloud-first companies including Netflix and Databricks. Travis loves working with startups and serves as an advisor and angel investor in over a dozen companies.
Session
We have all heard "an ounce of prevention is worth a pound of cure" in medicine, but the security industry isn't so sure. This talk explores the forefront of simple and effective preventative strategies.
Read more
Session
Join us to continue the conversation around the track theme of practical security, the panel discusses current and future challenges and security issues facing security engineers, practitioners and organizations.
Read more