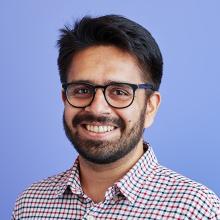 Speaker: Vipul Raheja
He / him / his
Applied Research Scientist @Grammarly Working on Robust and Scalable Intelligent Writing Assistants
Vipul Raheja is an Applied Research Scientist at Grammarly. He works on developing robust and scalable approaches centered around improving the quality of written communication, leveraging Natural Language Processing and Machine Learning. His research interests lie at the intersection of large language models and controllable text generation methods for text revision. He has authored multiple papers at top-tier NLP conferences such as ACL, NAACL, and EMNLP. He also co-organizes the Workshop on Intelligent and Interactive Writing Assistants (In2Writing).
Find Vipul Raheja at:
Session
Text revision is a complex, iterative process.
Read more