Building resilience is a complex theme in any distributed architecture; even for modern cloud-native applications, resources could be temporal, the network is unreliable, and there are always communication challenges between services and broken dependencies. In this chaotic (but common) scenario, understanding the complex mechanisms to address those issues is the key success factor for increasing reliability in a microservices environment. Of many strategies that can be used to improve resiliency, this presentation will focus on observability and controllability, essential non-functional requirements to keep the microservices platform up and running. This approach allows developers and operations to discuss and implement more fault-tolerant solutions. In this talk, Wanderlei Souza (Distinguished Engineer - McKinsey & Company) will discuss best practices, real case examples, and overall ideas to build a resilient microservices architecture.
---
Speaker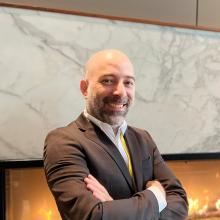 Wanderlei Souza
Distinguished Engineer @Build by McKinsey
Wanderlei Souza is a Distinguished Engineer from McKinsey's São Paulo office, part of the Build by McKinsey team. He is a Java Duke's Choice Award Winner with over 25 years of experience in software development, working with the architecture of large-scale applications based on distributed systems; prior to McKinsey, Wanderlei has worked in companies such as UOL PagSeguro, Vostu, Apontador, and at Beleza na Web (Boticário), where he was CTO.
Read more