When developing modern APIs, there a few options to choose from. REST is not a standard  but instead style. Trust is constantly broken between the API and client. gRPC and GraphQL provide standards but require complex tooling.
Achieving a consistency in data, as well as a great developer experience seemed impossible until now. tRPC exist to provide type safety end to end, ensuring the contract for the API boundary can be trusted by default. Join me in learning how to build typesafe APIs with tRPC and TypeScript and staying cutting edge with the tooling to do it.
Tools learned:
typescipt
trpc
create-t3-app
---
Speaker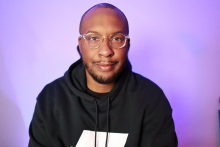 Brian Douglas
Co-founder & CEO @saucedopen
Brian Douglas is the founder and CEO of Open Sauced where he works on increasing the knowledge and insights of open-source communities. In the past he's lead Developer Advocacy at GitHub by fostering a community of early adopters through content creation showcasing the newest Github features.
Brian has a passion for open-source and loves mentoring new contributors through Open Sauced, the platform that empowers the best developers to work in open-source.
Read more
Find Brian Douglas at: