As a Staff-Plus Engineer, I've had plenty of learning moments in my career where I realized my view of a problem was hindered by my own desire to solve it with technology. In this talk, we'll confront techno-solutionism head-on, walking through my own exploration of ethical machine learning, which eventually led me to specialize in data privacy. Along the journey, you'll learn tips for recognizing when you're being more clever than thoughtful, when you need another perspective, when you're onto something bigger and when you've found a problem that will contribute to your own work as well as our world. You'll also learn about how specialization, diversity, beginner's mindset and community contribute to identifying real problems where technology can help and create conversations for problems where technology should take a back seat.
---
Speaker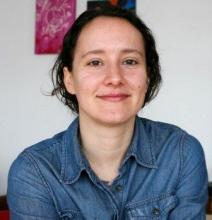 Katharine Jarmul
Principal Data Scientist @Thoughtworks
Katharine Jarmul is a Principal Data Scientist at Thoughtworks Germany focusing on privacy, ethics and security for data science workflows. Previously, she has held numerous roles at large companies and startups in the US and Germany, implementing data processing and machine learning systems with a focus on reliability, testability, privacy and security. She is a passionate and internationally recognized data scientist, programmer, and lecturer.
Read more
Find Katharine Jarmul at: