In a realm often saturated with predictable discussions about artificial intelligence, StackSpot is pioneering a fresh approach to Gen AI. This approach is contextualized, aimed at empowering developers to not only comprehend, document, and test legacy code but also facilitate its seamless transition. The result? A remarkable surge in productivity and an astounding potential to expedite software deployment. Ditching the clichés, StackSpot's innovative utilization of Gen AI redefines the landscape, forging a tangible bridge between technology and practicality, for software engineering teams.
---
Speaker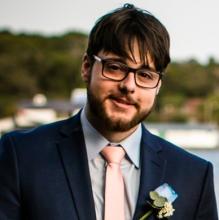 João Batista Neto
Product Manager @StackSpot
Born in Brazil, João studied Electronic Engineering in Florianópolis and London and he have worked in companies based in Brasil, but also in the US and China. He is passionate about developing high-quality products with emphasis on customers' needs. Additionally, he has always been enthusiastic about taking on new challenges, learning about new technologies, building efficient multidisciplinary teams, and hacking new ideas. After working on technical job posts for years, currently he is a Product Manager at StackSpot.
Read more
Session Sponsored By

Tailoring your new reality.