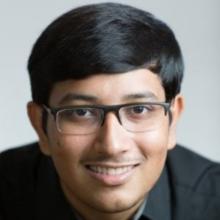 Speaker: Aayush Mudgal
Senior Machine Learning Engineer @Pinterest, Focusing on Privacy Safe Recommender Systems, IIT Kanpur Alumnus
Aayush Mudgal is a Senior Machine Learning Engineer at Pinterest, currently leading the efforts around Privacy Aware Conversion Modeling. He has a successful track record of starting and executing 0 to 1 projects, including conversion optimization, video ads ranking, landing page optimization, and evolving the ads ranking from GBDT to DNN stack. His expertise is in large-scale recommendation systems, personalization, and ads marketplaces. Before entering the industry, Aayush conducted research on intelligent tutoring systems, developing data-driven feedback to aid students in learning computer programming. He holds a Master's in Computer Science from Columbia University and a Bachelor of Technology in Computer Science from Indian Institute of Technology Kanpur.
Find Aayush Mudgal at:
Session
In this session, we delve into the dynamic world of social media advertising. Facebook, Snap, Pinterest, Twitter, and many others generate the majority of their revenue from targeted ads.
Read more