In this session, we delve into the dynamic world of social media advertising. Facebook, Snap, Pinterest, Twitter, and many others generate the majority of their revenue from targeted ads. We will unpack how Pinterest harnesses the power of Deep Learning Models and big data to tailor relevant advertisements to the pinners. Enjoy a comprehensive walkthrough of the entire advertising funnel and the sophisticated Ads Serving Architecture, before diving deeper into the construction of Deep Learning Models for highly responsive and personalized ads. We will further discuss the challenges faced in industrial-scale models creation and how to meet low-latency requests. Join us as we unravel the complex algorithmic models that fuel social media advertising.
What's the focus of your work these days?
My current focus is around privacy-safe recommendation systems and ensuring we help bring pinners the inspiration to action by providing the most relevant content. 
What's the motivation for your talk at QCon San Francisco 2023?
The field of Ads Recommendation is intricate, and I aim to elucidate its complexities while facilitating a better understanding of how advertising systems operate in general.
How would you describe your main persona and target audience for this session?
The target audience is developers and practitioners, who have a basic understanding of practical machine learning and system building.
Is there anything specific that you'd like people to walk away with after watching your session?
To gain insight into the amalgamation of Machine Learning that enables the delivery of personalized and pertinent content, powering the feed of numerous popular applications.
---
Speaker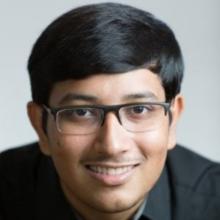 Aayush Mudgal
Senior Machine Learning Engineer @Pinterest, Focusing on Privacy Safe Recommender Systems, IIT Kanpur Alumnus
Aayush Mudgal is a Senior Machine Learning Engineer at Pinterest, currently leading the efforts around Privacy Aware Conversion Modeling. He has a successful track record of starting and executing 0 to 1 projects, including conversion optimization, video ads ranking, landing page optimization, and evolving the ads ranking from GBDT to DNN stack. His expertise is in large-scale recommendation systems, personalization, and ads marketplaces. Before entering the industry, Aayush conducted research on intelligent tutoring systems, developing data-driven feedback to aid students in learning computer programming. He holds a Master's in Computer Science from Columbia University and a Bachelor of Technology in Computer Science from Indian Institute of Technology Kanpur.
Read more
Find Aayush Mudgal at: