Have you ever wondered what goes on behind the scenes when you sit back, relax and watch Netflix? How does Netflix own and operate their system of record for all members making sure they continue to be in good standing and get the best experience possible? What does the journey look like for going from 0 to 200 million members and beyond? This talk is aimed at tackling these questions and more.

In this talk, I will share how the Membership team at Netflix does distributed systems: the architecture bets, technology choices and operational semantics that serve the needs of our-ever growing member base. I will talk about how the membership team outgrew many of its technology and architectural choices as memberships went from a few hundred thousand to 200 million and growing. I will walk you through our journey: how we started out supporting a single plan in a single country for a few thousand members that has now turned into a global catalog for 200M members with a multitude of variance in offerings and experiences. Finally, I will talk about the challenges that we faced while re-architecting and re-building our apps all while continuing to uphold a seamless member experience; much like changing the engine of an airplane while in flight.

You'll leave this talk knowing more about how to architect for scale or how to determine that the architectural choices for your systems have reached an inflection point and need revisiting. Finally, you will hear about strategies that are being used successfully at Netflix to operate systems at scale at high availability and low latency all while bringing joy to millions of members worldwide.
---
Speaker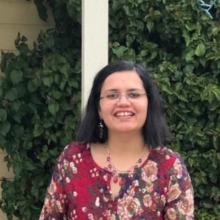 Surabhi Diwan
Senior Software Engineer @Netflix
Surabhi builds large scale distributed systems by day and paints by night. She has spent the last decade building and operating complex software systems in insurance, advertising tech at Yahoo, mission critical financial software at Deutsche Bank and doing cloud management at Vmware. She has a Masters in Computer Science from Georgia Tech and currently works as a Sr. Software Engineer at Netflix where she leads cross functional initiatives to drive member acquisition and operates membership systems that serve our 200M+ members. 

When not writing code, she can be found hiking, traveling, painting murals or binge-watching Netflix.
Read more
Find Surabhi Diwan at: