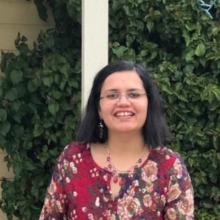 Speaker: Surabhi Diwan
She / her / hers
Senior Software Engineer @Netflix
Surabhi builds large scale distributed systems by day and paints by night. She has spent the last decade building and operating complex software systems in insurance, advertising tech at Yahoo, mission critical financial software at Deutsche Bank and doing cloud management at Vmware. She has a Masters in Computer Science from Georgia Tech and currently works as a Sr. Software Engineer at Netflix where she leads cross functional initiatives to drive member acquisition and operates membership systems that serve our 220M members. 

When not writing code, she can be found hiking, traveling, painting murals or binge-watching Netflix.
Find Surabhi Diwan at:
Session
Have you ever wondered what goes on behind the scenes when you sit back, relax and watch Netflix? How does Netflix own and operate their system of record for all members making sure they continue to be in good standing and get the best experience possible?
Read more