AWS Lambda is a serverless compute service running at a massive scale! Supporting packages of up to 10GiB while allowing over 15K new containers per second (for a single customer) and serving millions of TPS across millions of unique workflows is a challenging problem. Delivering all this with low startup times (sub-50ms) required innovative storage, caching, and chunk loading techniques. This talk will cover how Lambda is built and how we had to modify the architecture to support 10GiB payloads. You will walk away with insights on how to think about your own cloud based architecture and some key internals about Lambda to help you make the most out of it. 
---
Speaker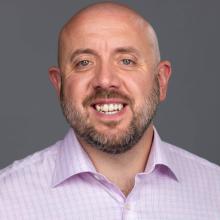 Mike Danilov
Senior Principal Engineer @AWS Lambda
Mike Danilov is a Senior Principal Engineer with AWS Lambda. He is currently focused on virtualization technologies, which would enable next generation of execution environments to run customer code on-demand. Mike works on various projects across multiple technologies and time zones. Mike has been with AWS since 2013 and worked in EC2 Virtual Private Cloud organization before joining AWS Lambda. In this capacity, Mike worked with infrastructure data plane teams to deliver fast, reliable and feature-rich networking experience for EC2 customers. Prior to AWS, Mike spent over 8 years working in financial industry. He led development of a high frequency trading system for the global investment bank.
Read more