Zero Trust is all about replacing implicit trust based on perimeter security and network access with explicit trust based on identity and runtime authorization. This means authenticating and authorizing workloads in addition to end users, driving new patterns like identity-aware proxies and the service mesh for enforcing access.

Join Zack Butcher, co-author of NIST security standards for microservices, in a discussion of the forthcoming Special Publication 800-207A on a Zero Trust Architecture (ZTA) model for access control in cloud native applications in multi-location environments. We'll present a succinct and easy-to-understand definition of a "zero trust architecture" and discuss how a common use case—application communication from cloud to on-premises through a DMZ—can be simplified with identity aware proxies (and policy!), leading to improved security without sacrificing organizational agility.
---
Speaker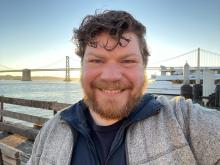 Zack Butcher
Founding Engineer @Tetrateio & NIST co-author on security, prev core services @GoogleCloud
Zack is Principal and Founding Engineer at Tetrate, where he helps some of the largest enterprises in the world adopt Istio and Envoy. An early engineer building Istio at Google, he served on its Steering Committee and co-authored "Istio: Up and Running" (O'Reilly). He works with NIST and co-authored a series of Special Publications defining microservice security and zero trust standards. At Google Cloud Platform, Zack worked on its central resource hierarchy, service management, identity & access management systems, and Google's internal mesh that Istio draws from.
Read more
Find Zack Butcher at: