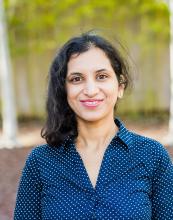 Speaker: Aditi Gupta
She / her / hers
Staff Security Software Engineer @Netflix
Aditi Gupta is currently a Staff security software engineer at Netflix where she leads the anti-DDoS efforts and builds scalable services to address the fraud and abuse landscape at Netflix. She holds a PhD from Purdue University in the field of system security and has built several scalable and resilient systems to solve security problems in her previous roles.
Session
Security services that defend against malicious or fraudulent traffic operate in an unpredictable and constantly evolving threat landscape. The dynamic nature of attack traffic means that as attacks evolve, our defenses must evolve too.
Read more
Session
Join us to continue the conversation around the track theme of practical security, the panel discusses current and future challenges and security issues facing security engineers, practitioners and organizations.
Read more