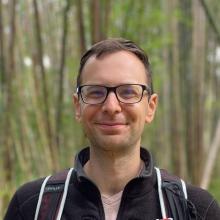 Speaker: Alex Cole
Software Engineer @convex_dev, previously @Asana
Alex is a software engineer at Convex, building Convex's reactive backend-as-a-service platform. He's passionate about reactivity, TypeScript, databases, GraphQL, and mountains. Previously he worked at Asana, leading the Client Infrastructure team.
Session
Serverless infrastructure makes it easier than ever to eliminate the boundary between frontend and backend. When engineers own the entire stack, they can focus less on rebuilding the same infrastructure and more on what matters: the user experience.
Read more
Session
Each of the track speakers joins together in a panel about how the front-end is changing in today's high velocity, domain-focused teams.
Read more