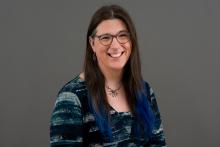 Speaker: Amy Tobey
She / her / hers
Senior Principal Engineer and SRE practice Leader @Equinix
Amy Tobey has worked in tech for more than 20 years at companies of every size, working with everything from kernel code to user interfaces. These days she is senior principal engineer leading Applied Resilience Engineering at Equinix. When she's not working, she can be found with her nose in a book, watching anime with her son, making noise with electronics, or doing yoga in the sun.
Find Amy Tobey at:
Session
The containers are deployed and the builds are green. Yaml flows through the system, linted, reviewed, tested, and shipped with ease and regularity. Our intrepid SRE finds themself at a crossroads. The infrastructure is great but teams still struggle to maintain error budgets.
Read more
Session
How does SRE mature from a craft with a wide range of skills and levels of expertise to a mature discipline? In the Panel SRE: Is it Working?, we bring together all of today's speakers and rethink/discuss original assumptions of what SRE is and dive into how we believe SRE is evolving.
Read more