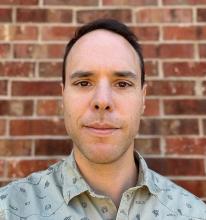 Speaker: Javier Fernandez-Ivern
Senior Software Engineer @Netflix
Javier Fernandez-Ivern is a member of the Playback Experience team at Netflix, where he is responsible for ensuring that customers always enjoy their favorite shows with the best video, audio, text, and other features available. His services fill a key role in enabling Netflix to stream amazing content to more than 220M members on thousands of devices worldwide. Prior to Netflix, Javier spent a few years working at a competitive programming startup before moving into a consulting role where he built web applications for a variety of clients. After trying out management at Capital One, he returned to his software engineering roots and joined Netflix. Javier enjoys developing and operating highly available services, and the scale at Netflix has been a unique and exciting challenge. Javier received a MS in Computer Science from Eastern Washington University.
Session
How do you gain confidence that a system modification does what it's supposed to do? A refactoring should not cause a functional change, whereas a feature modification should cause a specific kind of change.
Read more
Session
Increasing the safe delivery of change has immense business value across a number of dimensions, so how can we improve our ability to manage change at scale?
Read more