---
Speaker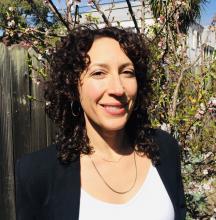 Lisa McNally
Head of Cleantech & Sustainability @Thoughtworks
Lisa McNally is Head of Sustainability and Cleantech at Thoughtworks — a global software consultancy. She guides clients in embedding sustainability and green computing into their digital transformation journey. As a client-facing strategist, Lisa specializes in translating climate policy into action. For the last 20 years, she has helped clients implement energy-aware solutions in the transportation, utility, and open-source technology sectors. Lisa has dedicated her career to designing and implementing programs that promote the sustainable use of critical resources to improve the quality of everyday life. Lisa holds a MSc in Environmental Management from the University of Oxford, and a BA in Anthropology and BS in Environmental Policy from UC Berkeley.
Read more
Find Lisa McNally at:
Speaker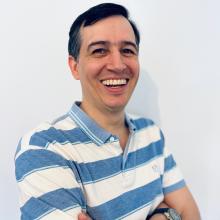 Marco Valtas
Technical Lead for Cleantech and Sustainability @Thoughtworks
Marco accumulated more than two decades of software development experience and is still surprised with how much there's still to learn—starting with Bioinformatics research on the Human Cancer Genome Project in Brazil to twelve years at Thoughtworks as a software development consultant. Marco occupied different roles such as Practice Lead for Continuous Delivery, Technical Lead, Technical Principal, member of the Technology Advisory Board, and now Technical Lead for Cleantech North America.
Read more
Find Marco Valtas at: