Microservices improve cognitive load, velocity, isolation, and scalability. They also introduce complexity, increased reliance on the network, observability challenges, and, often, request latency.
In "Building Performant Microservice Architectures", Wes Reisz–track host for the Microservice track and Technical Principal at Thoughtworks–is joined by a panel of Microservice experts, including Chris Richardson, Cassandra Shum, Zhamak Dehghani, and Ian Thomas, to discuss strategies and practices around building high performance into your microservice architecture.
The group will discuss caching strategies, common bottlenecks, data storage, and architecture. The structure will start will a set of questions and then welcome questions from the audience.
---
Speaker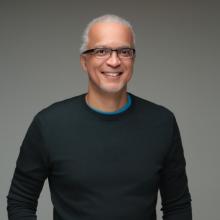 Chris Richardson
Creator of microservices.io, Java Champion, & Core Microservices Thoughtleader
Chris is a software architect and serial entrepreneur. He is a Java Champion, a JavaOne rock star and the author of POJOs in Action, which describes how to build enterprise Java applications with frameworks such as Spring and Hibernate. Chris was also the founder of the original CloudFoundry.com, an early Java PaaS for Amazon EC2.
Today, he is a recognized thought leader in microservices and speaks regularly at international conferences. Chris is the creator of Microservices.io, a pattern language for microservices, and is the author of the book Microservices Patterns. He provides microservices consulting and training to organizations that are adopting the microservice architecture and is working on his third startup Eventuate, an application platform for developing transactional microservices.
Read more
Find Chris Richardson at:
Speaker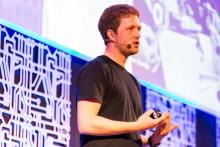 Ian Thomas
VP, Web Architecture @GenesisGlobalX
Ian's background is in Computer Science with a detour into UX and design. He has worked in client services businesses and in-house across various software engineering, architecture and strategy roles. He currently works as a technology leader for Genesis Global, a low-code platform that enables financial market organisations to innovate at speed. Before Genesis, Ian spent 8 years working for Sky Bet and PokerStars as part of the Flutter family of online gaming brands. He has been involved in many high-profile product launches, most recently the re-platforming of PokerStars Sports, which included a completely new, multi-channel customer experience.
Ian is interested in combining technology with user experience design, focusing on languages, platforms and tools to build products that customers interact with directly. However, Ian is also a big fan of reactive, event-driven systems and spent 18 months building a trading data ingestion pipeline using Kotlin, Kafka Streams and Kubernetes for PokerStars Sports.
Read more
Find Ian Thomas at:
Speaker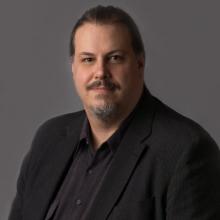 Todd Montgomery
Ex Researcher @Nasa, Engineering Fellow @ Adaptive Financial Consulting and a High Performance Distributed Systems Whisperer
Todd Montgomery is a networking hacker who has researched, designed, and built numerous protocols, messaging-oriented middleware systems, and real-time data systems, done research for NASA, contributed to the IETF and IEEE, and co-founded two startups. He currently works as an Engineering Fellow at Adaptive Financial Consulting and is active in several open source projects, including Agrona, Aeron, ReactiveSocket, and the FIX Simple Binary Encoding (SBE).
Read more
Find Todd Montgomery at: