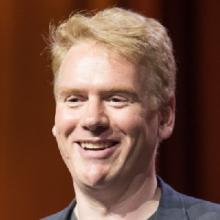 Speaker: Chris Swan
He / him / his
Engineer @atsigncompan, Previously Fellow @DXCTechnology, CTO & Director of R&D roles @CohesiveNetworks @UBS @Capital SCF and @Credit Suisse
Chris Swan is an Engineer at Atsign, building the atPlatform, a technology that is putting people in control of their data and removing the frictions and surveillance associated with today's Internet. He was previously a Fellow at DXC Technology where he held various CTO roles. Before that he held CTO and Director of R&D roles at Cohesive Networks, UBS, Capital SCF and Credit Suisse, where he worked on app servers, compute grids, security, mobile, cloud, networking and containers. Chris co-hosts the Tech Debt Burndown Podcast and is a Dart Google Developer Expert (GDE). 
Find Chris Swan at:
Session
Dart's popularity has surged in the past few years, as it's the language behind Flutter - Google's cross platform front end framework. That's now driving a notion of 'Full Stack Dart', where if you've spent time learning Dart for the front end, why not also use it for the back end.
Read more
Session
Join today's speakers in an open panel conversation about modern backends and the languages used to build them. Our panelists today come from backgrounds focused on high performance, legacy modernization, and low latency. The speakers span a variety of software languages and industries.
Read more