Join today's speakers in an open panel conversation about modern backends and the languages used to build them. Our panelists today come from backgrounds focused on high performance, legacy modernization, and low latency. The speakers span a variety of software languages and industries. In today's conversation, the panelists explore the implications of language choice in building modern backends.
---
Speaker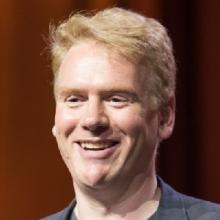 Chris Swan
Engineer @atsigncompan, Previously Fellow @DXCTechnology, CTO & Director of R&D roles @CohesiveNetworks @UBS @Capital SCF and @Credit Suisse
Chris Swan is an Engineer at Atsign, building the atPlatform, a technology that is putting people in control of their data and removing the frictions and surveillance associated with today's Internet. He was previously a Fellow at DXC Technology where he held various CTO roles. Before that he held CTO and Director of R&D roles at Cohesive Networks, UBS, Capital SCF and Credit Suisse, where he worked on app servers, compute grids, security, mobile, cloud, networking and containers. Chris co-hosts the Tech Debt Burndown Podcast and is a Dart Google Developer Expert (GDE). 
Read more
Find Chris Swan at:
Speaker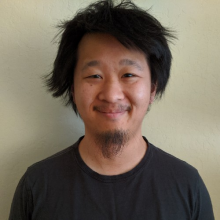 Frank Yu
Senior Engineering Manager @Coinbase, previously Principal Engineer and Director @FairX
Frank is an engineering leader at Coinbase, focusing on distributed low latency trading platforms. Prior to Coinbase, he served as Principal Engineer and later Director of Software Engineering at FairX, leading the design and build of what would become the Coinbase Derivatives Exchange post acquisition. Frank has spent over a decade making tradeoffs on mission critical systems with submillisecond response times and loves chatting about complexity, testing, and performance.
Read more
Find Frank Yu at:
Speaker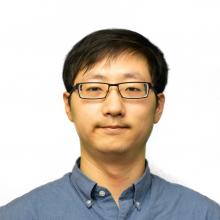 Juncheng Yang
Ph.D. student @CarnegieMellon, Focus on Efficiency and Performance, Previously @Twitter & @Cloudflare, Facebook Fellow
As a 5th-year Ph.D. student at Carnegie Mellon University and part of Parallel Data Lab, Juncheng's research studies and improves the efficiency, performance, and reliability of large-scale web applications with a current focus on caching systems. 
His works in collaboration with Twitter, Meta, Google, and Akamai have been published at various academic conferences such as OSDI, NSDI, SOSP, and SOCC and have won multiple best paper awards. 
One of the designs, Segcache, a high-throughput, space-efficient in-memory cache, has been in production at Twitter. 
Besides being a Ph.D. student, he worked at Twitter and Cloudflare, improving the cache infrastructure's efficiency. Moreover, his research is sponsored by Meta, and he is a Facebook Fellow. 
Read more