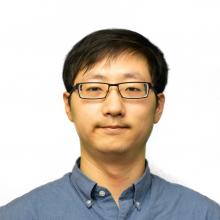 Speaker: Juncheng Yang
Ph.D. student @CarnegieMellon, Focus on Efficiency and Performance, Previously @Twitter & @Cloudflare, Facebook Fellow
As a 5th-year Ph.D. student at Carnegie Mellon University and part of Parallel Data Lab, Juncheng's research studies and improves the efficiency, performance, and reliability of large-scale web applications with a current focus on caching systems. 
His works in collaboration with Twitter, Meta, Google, and Akamai have been published at various academic conferences such as OSDI, NSDI, SOSP, and SOCC and have won multiple best paper awards. 
One of the designs, Segcache, a high-throughput, space-efficient in-memory cache, has been in production at Twitter. 
Besides being a Ph.D. student, he worked at Twitter and Cloudflare, improving the cache infrastructure's efficiency. Moreover, his research is sponsored by Meta, and he is a Facebook Fellow.