Generative AI lowers a fundamental barrier in human / computer interaction and could impact all our digitized business processes. This disruption will likely stress most company's organizational resilience, but it also offers opportunities to help organizations respond to future change. We will discuss where GenAI is likely to have the greatest short-term impact, steps to manage this change, and ways to leverage the shift to AI mediated work to better understand and manage changes in business processes.
---
Speaker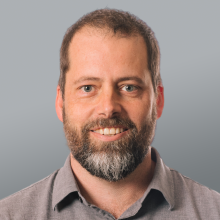 Alex Cruikshank
Director Product Engineering in AI Lab @West Monroe
Over 25+ years, Alex has built software products for over 50 companies ranging from early-stage startups to household brands. Now working in West Monroe's AI Lab, he is leading R&D efforts and working with clients to unleash the potential of Generative AI for consumer software products and back-office systems.
Read more
Find Alex Cruikshank at: