Track: Taking Java to the Next Level
Java is so much more than a language. It is a mature platform with a dynamic ecosystem of libraries, toolkits, and language that power the modern enterprise. In Taking Java to the Next Level, our track host Monica Beckwith (JVM Performance Consultant, Java Rockstar, and ex-performance lead for the Garbage First Garbage Collector) has put together a compelling story of Java the Platform. In the track, you will learn lessons from OpenJDK optimizations at Twitter, explore why Java powers core services at Apple, and learn real-world tips from experts on tuning Java for the real world. Taking Java to the Next Level track is a rockstar lineup that pushes you to new heights in how you optimize, tune, and work with and old friend: Java.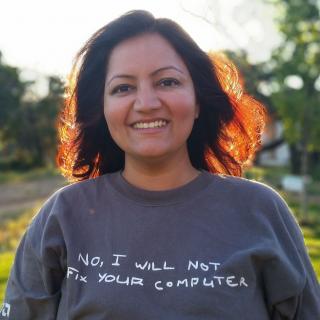 Track Host:
Monica Beckwith
Led the performance effort for Java's G1 Garbage Collector
Monica Beckwith is an Independent Consultant specializing in optimizing the Java Virtual Machine and the Garbage Collectors for enterprise applications. She is a regular speaker at various conferences and has several published articles on topics including garbage collection, the Java memory model and others. Monica led Oracle's Garbage First Garbage Collector performance team, and was named a JavaOne 2013 Rock Star.
Tracks
Covering innovative topics