Learn to innovate and inspire ingenuity on your teams. Design Thinking brings a deeper sense of meaning the work we do by understanding it through our customers eyes. This track will uncover frameworks to discover new ideas, find unmet needs, and dream up innovative solutions and take them beyond whiteboards and into your products.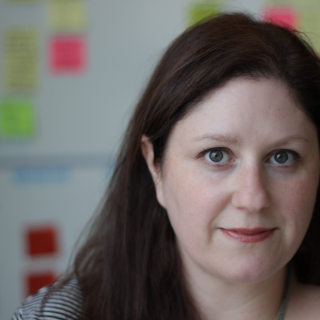 Track Host:
Sarah Shewell
Group Manager - Customer Mobile Applications @Nordstrom
Sarah Shewell is a Group Manager at Nordstrom where she is using core principals from Design Thinking in her everyday work with Mobile Apps. Sarah supports teams who create iOS & Android apps for Nordstrom Salespeople to communicate and offer products for purchase via text. She and members of her team are sought out coaches to lead others through solving wicked technical problems. Sarah also is a frequent collaborator and facilitator with the Nordstrom People Lab programs such as Trailblazers, Innovation Bootcamp, and 21st Century Leadership. She has 17 years of experience in telecommunications and mobile technology.
Tracks
Covering innovative topics