Track: Architecting for Failure
"Failure is the key to success; each mistake teaches us something" (Morehei Ueshiba) Failure is inevitable. Complex systems are fragile by nature. What approaches can you leverage to build fault tolerant systems? Come learn from leaders in the fields — those who build and maintain complex systems at web scale companies.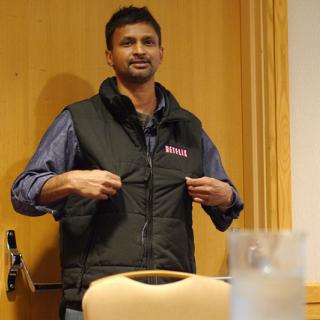 Cloud Pioneer managing Realtime Data @Uber
Sudhir Tonse manages the Realtime Data Intelligence team at Uber. Previously Sudhir managed the Cloud PLATFORM Infrastructure team at Netflix and was responsible for many of the services and components that form the Netflix Cloud Platform as a Service. Many of these components have been open sourced under the NetflixOSS umbrella. Open source contribution includes Archaius: a dynamic configuration/properties management library, Ribbon: an Inter Process Communications framework that includes Cloud friendly Software load balancers, Karyon: the nucleus of a PaaS service etc. Prior to Netflix, Sudhir was an Architect at Netscape/AOL delivering large-scale consumer and enterprise applications in the area of Personalization, Infrastructure and Advertising Solutions. Sudhir is a weekend golfer and tries to make the most of the wonderful California weather and public courses.
Tracks
Covering innovative topics